Foreclosure Sales Slow, But Not For Long
Foreclosure listing company RealtyTrac Inc. has released new data showing that the number of foreclosure properties sold in 2011 was the lowest since 2008. They reported a little more than 907,000 such sales including homes that were already foreclosed upon and others in-process. That number represents more than 23% of all sales for the year.
By way of comparison, US foreclosure sales reached their highest point in 2009 at a rate of about 37% of the total sales. The 2011 numbers are more in line with what the nation saw in 2008, yet the same time, they are significantly higher than the 1% rate noted in 2005. RealtyTrac Inc. says one possible reason for the slowdown in 2011 could be that banks and mortgage lenders put many of their foreclosure actions on hold while they dealt with litigation brought by 49 state attorneys general.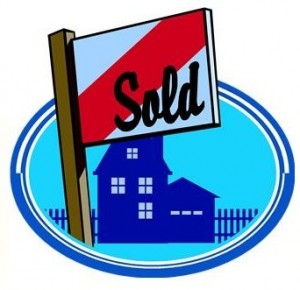 Now that the banking industry has reached a settlement with those attorneys general there is legitimate concern foreclosures will pick back up again in 2012. That concern is further bolstered by a recent New Jersey Supreme Court case which ruled in favor of banks and mortgage lenders. In that case, the court made it clear that a foreclosure need not be thrown out if the identity of the mortgage owner is not included on court documents, if the lower court can easily rectify the problem. The ruling is expected to have a ripple effect all across the nation.
If these concerns all prove to be true it's possible that foreclosure sales could reach 2009 levels again this year. That would mean a glut of housing available in some of the hardest hit cities like Los Angeles, Detroit, Las Vegas, and Orlando. Overall that would serve to keep real estate prices low, making sure that a buyer's market remained.
Regardless of whether or not there is a spike in foreclosure sales this year, one thing we can say for sure is that the housing crisis is long from over. Getting the majority of foreclosure properties off the books will be necessary in the long run in order to revitalize the housing market; even if it stagnates things in the short term.
Experts are quick to point out that a variety of factors have contributed to banks and mortgage lenders slowing the pace of foreclosures over the last 12 to 18 months. But unless homeowners delinquent on their mortgages are able to get caught up, those foreclosures will not be stalled forever. At some point banks will resume repossessing houses and getting them back on the market. That means homeowners should take every opportunity they can to get something worked out before they become the next statistic.