Short Sales Gain In January And February 2012
Two months ago Bank of America announced plans to streamline its paperwork process in order to allow more distressed homeowners to get out of their obligations through a short sale rather than going through foreclosure. The news was greeted happily by some who saw it as a means of helping these homeowners and bringing some stability to the housing market. Others rebuffed the announcement claiming it was just a publicity stunt by Bank of America to deflect criticism of its foreclosure practices.
Regardless of anyone's view, USA Today reported that short sales were up in January and February while foreclosures had dropped. According to the numbers USA Today got from real estate tracking company Realty Trac, short sales were up 33% over the same period from last year. They were also up for February though Realty Trac was not able to provide hard numbers for that month. Nonetheless, a 33% increase is quite impressive considering the reputation of America's mortgage lenders for being far too aggressive in their foreclosures.
"More short sales is mostly a good thing," Ira Rheingold of the National Association of Consumer Advocates told USA Today. "One concern is that homeowners may have to short sell after being denied loan modifications that would have enabled them to stay in homes."
USA Today went on to report that "the average short sale price was 10% lower than a year earlier," and that short sales were most plentiful in nine of the most hard hit states including Florida, California, and Arizona. Not surprising is an admission by Bank of America that they actually started being more aggressive about short sales months ago, even though they only announced changes to their process earlier this month. Bank of America says their 2011 short sale volume doubled over 2009 numbers at roughly 107,000. In 2010 the bank approved some 92,000 short sales.
For the government's part, new rules will soon go into effect giving Fannie Mae and Freddie Mac the authority to require mortgage lenders to reach short sale decisions within 60 days. Currently that process can takes months to complete.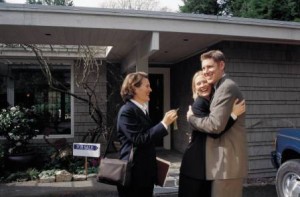 Things Are Looking Up
Despite the fact that the U.S. housing market is still severely distressed it appears as though things are looking up. From the perspective of homeowners, even though they are having to choose between leaving their homes via short sale or staying and fighting, the option to sell short gives them the opportunity to be out from under a mortgage they can't afford while making them eligible for a future purchase much quicker than they would be had they gone through foreclosure.
From the perspective of the banks, short sales may cost them in terms of money lost on the value of mortgages, but the loss is a less than what is typically experienced in foreclosure. Despite the common perception among consumers that banks make a lot of money off foreclosures, they don't. When you add in all the costs of processing and litigation banks typically lose on foreclosures unless they can get a sale price significantly higher than what is owed. As distressed as today's housing market is, prices that high are very rare indeed.
If all goes well and short sales increase through the spring and summer, that would be more than welcome news to the U.S. housing market.